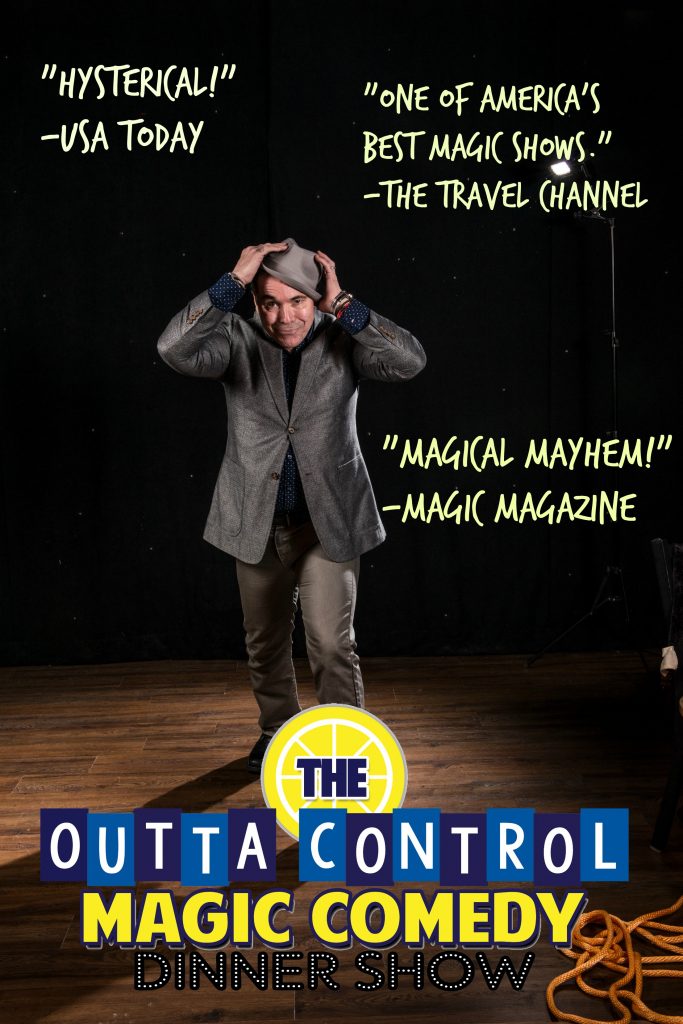 "Showman Tony Brent brings with him a rapid-fire arsenal of magic, impressions, improv and comedy to the delight of audience members young and old."
-USA TODAY
Star of The Award-Winning Outta Control Magic Comedy Dinner Show in Orlando.
PERFORMING SCHEDULE FOR THIS WEEK:
Click the "Outta Control" logo below to be directed to ticket purchasing and showtime information as well as Tony's weekly performing schedule: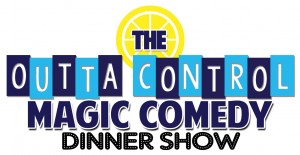 Tony will once again be presenting his anti-bullying program to the public at The Orlando Repertory Theater, January 20th, 2108 at 2:00 and 5:30 pm!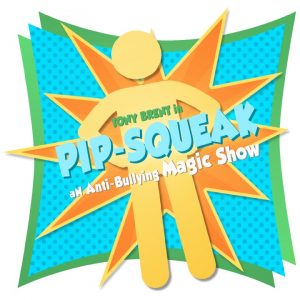 Pip Squeak: An Anti-Bullying Magic Show
Run time: 60 minutes
Award-winning magician and comedian Tony Brent returns with Pip-Squeak: An Anti-Bullying Magic Show(January 16 – 20, 2018). Because of his small size as a child, Tony was bullied in the cafeteria, in the gymnasium, on the playground, and generally, anywhere there were no adults present. Now using comedy, amazing magic tricks, juggling, and a coat-rack loaded with costumes, Tony gently and humorously teaches children how to cope with being bullied. In addition, children learn to recognize the signs of bullying and whether or not they themselves might be guilty of bullying. Tony portrays various people from his childhood and role-plays with children about various ways they could respond if they or a friend are bullied.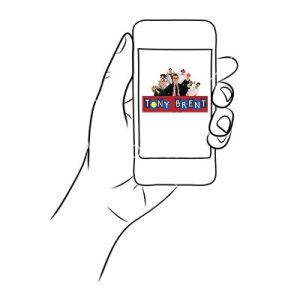 FREE APP!
Perform magic tricks with me anywhere in the world!  Visit your Apple store and type in "TONY BRENT" to download my new free app for your iPhone and iPad devices!
My Instagram feed!  If you were in my show, your photo may be here!
Something is wrong. Response takes too long or there is JS error. Press Ctrl+Shift+J or Cmd+Shift+J on a Mac.